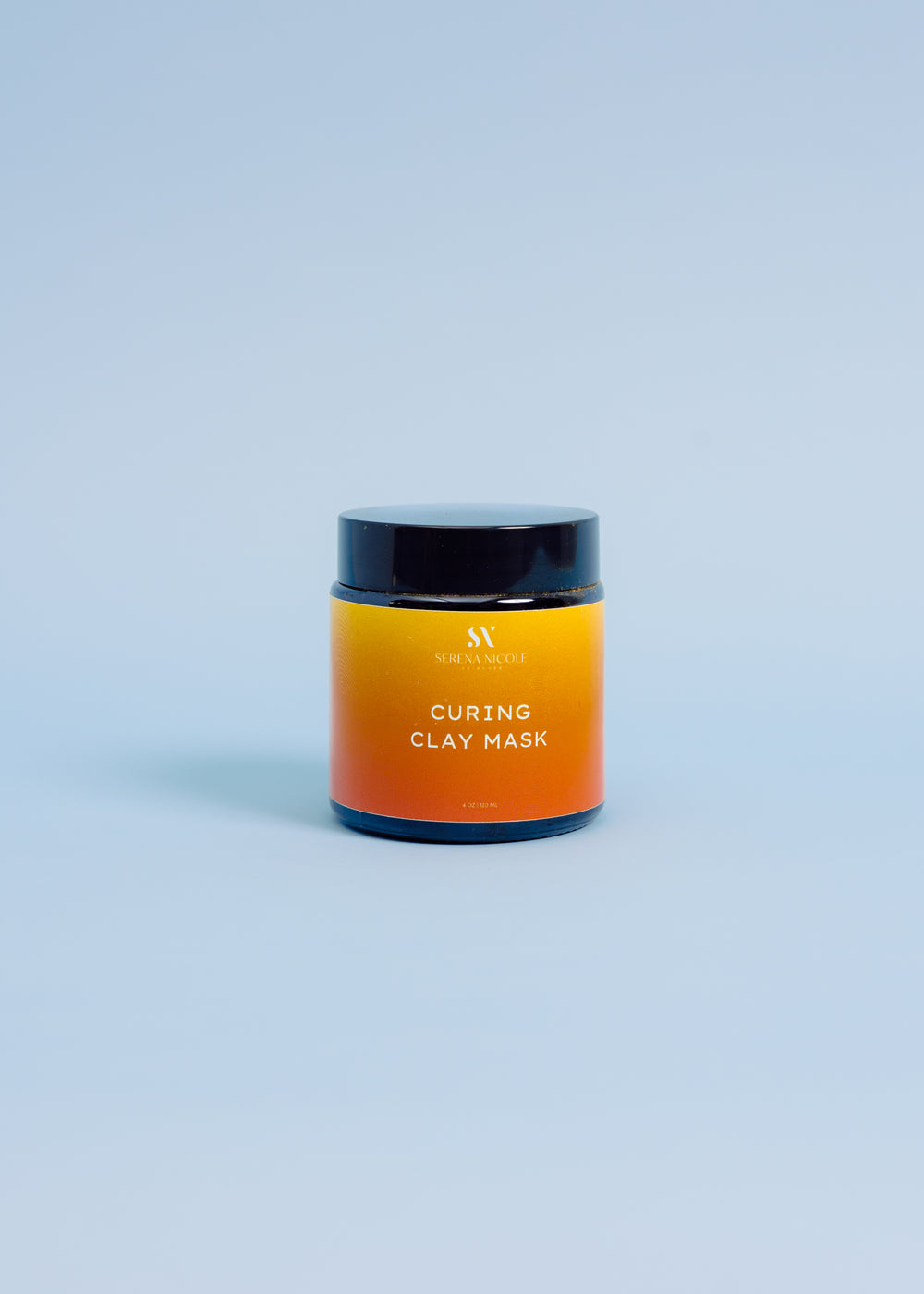 Bentonite Clay, Rhassoul Clay, Turmeric, Green Sea Clay.
Detoxifies and soothes skin without stripping it of its natural moisture. 
Redness may appear after. This is Normal. 

How to Use
Mix the Curing Clay Mask with equal parts (1:1) of apple cider vinegar or water. Stir the mixture in a bowl until it is a smooth paste (add more clay or liquid as needed). Apply a 1/8 inch thick layer of clay to the face or other areas and let dry.
Drying times vary, but generally 5 minutes for delicate skin and 15-20 minutes for normal skin. You will feel a pulling and tightening sensation while drying. Remove clay by washing with warm water.
When to Use
Once or twice a week or as a spot treatment.