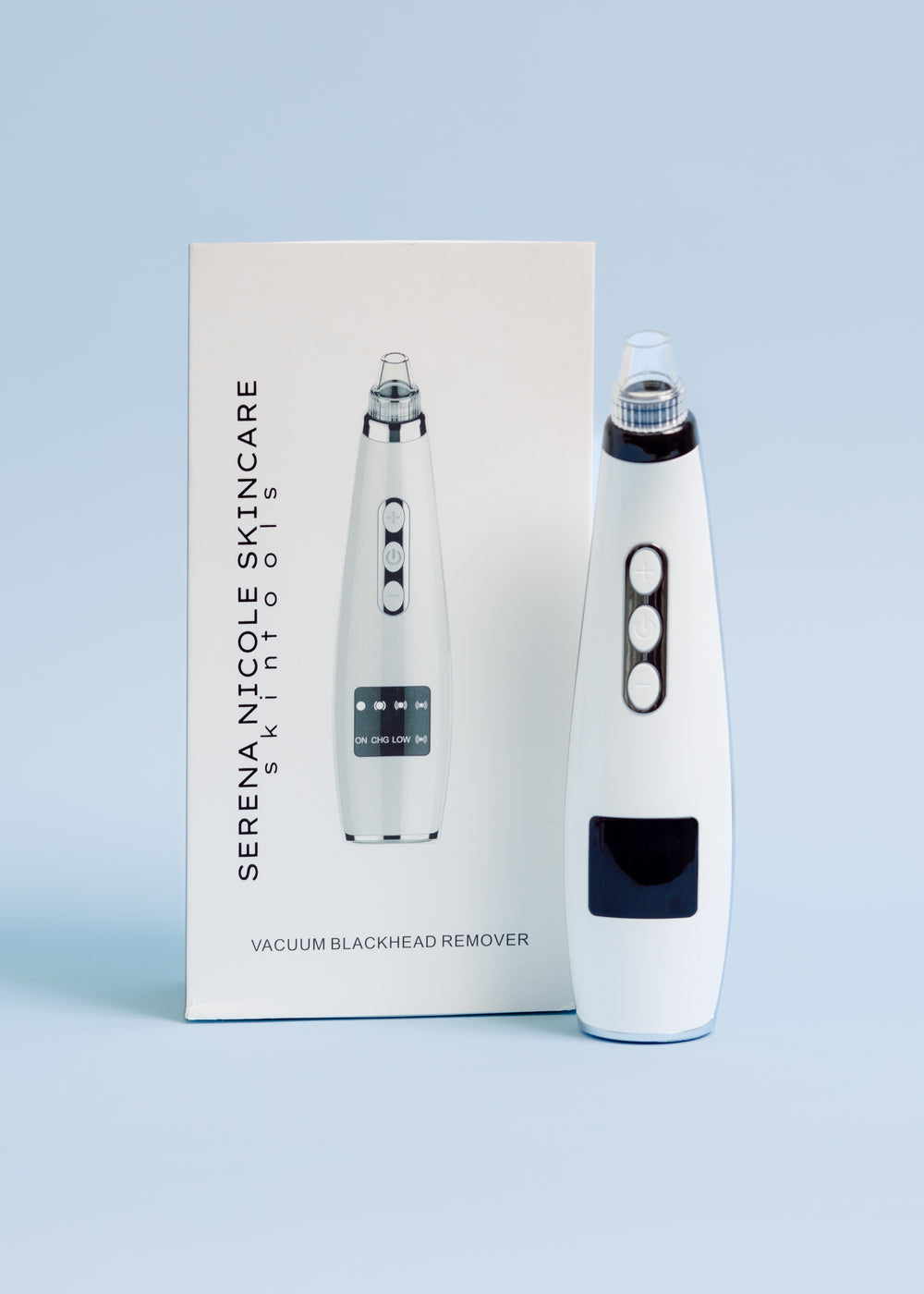 Our powerful LED Display Pore Vacuum effectively removes blackheads, whiteheads, dead skin, and other impurities from your pores.
With 5 interchangeable heads and  5 suction intensity levels, this SkinTool will reach every inch of the face to provide thorough deep cleaning for all skin types.
How to Use

Before using the vacuum pore cleaner, use our facial steamer or a hot towel to help open your pores.
Turn on device and gently glide the pore vacuum up and down the skin. 
Do not use in one place for more than 5 seconds. 
When to Use
Use up to 2-3 times a week.